Supplies needed:
A piece of old carpet
Shower rings, binder rings or twine
Electric knife or other cutting instrument
A Sharpie or permanent marker
Scissors (if using twine)
A ruler
Not for children. Please proper safety precautions when cutting carpet.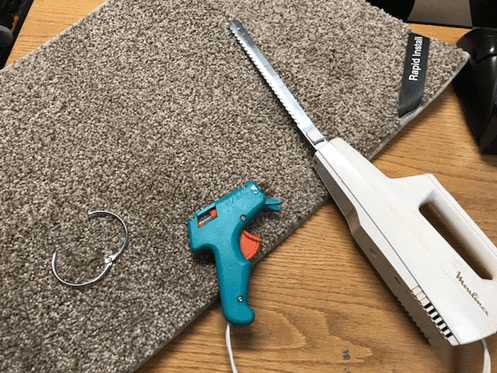 Step 1
Begin by taking your ruler and measuring your carpet piece out into an 8 inch by 6 inch rectangle. It's easiest to use your sharpie and mark out the rectangle on the back side of the carpet. Depending on the size of your carpet piece, you may be able to get quite a few rectangles out of one piece!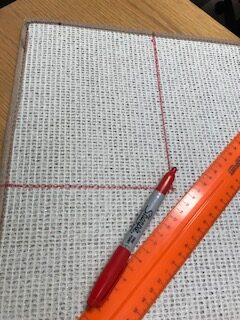 Step 2
Next, using an electric knife or another cutting tool such as a carpet knife cut out your rectangles. Each rectangle will make one kitty scratcher.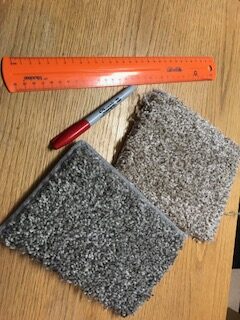 Step 3
Once your pieces of carpet are cut out, if using binder rings or shower rings you should be able to punch them through the carpet piece. You can use twine or string as well.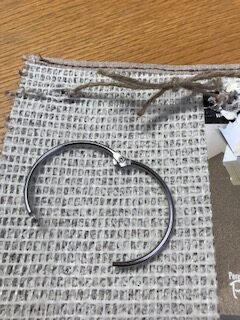 Voila! You're done! These scratchers can now be brought to the Shelter, and can be secured onto a cats kennel for them to scratch at their leisure!